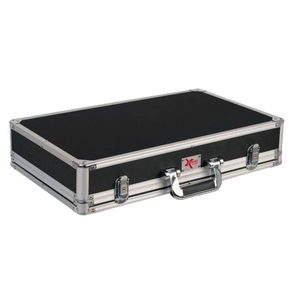 Xtreme PC210 Pedal Board Case
Pedal road case with removable lid.
Black hardshell case with aluminium binding and metal corners.
Deluxe handle and 2 chrome latches with locks.
High density foam and 10mm sponge interior.
Hook tape for attaching pedals.
Xtreme logo plate.
Internal dimensions: 54cm (L) x 32.3cm (W) x 9cm (D).